The Farlinger team has expertise in an extensive range of services
Biotechnical Stabilization is defined as the integration of living and non-living materials to achieve an engineered goal in the prevention of slope failures and erosion. It can also be characterized by the combined use of ground cover systems (rolled erosion control products) and vegetation. We offer experience in the supply and application of:
Geocell
Turf Reinforced Matting
Armourflex
Gabion Baskets and Mattresses
Erosion Control Blanket
Surface Grading
Supply and Placement of Rip Rap
Contour Design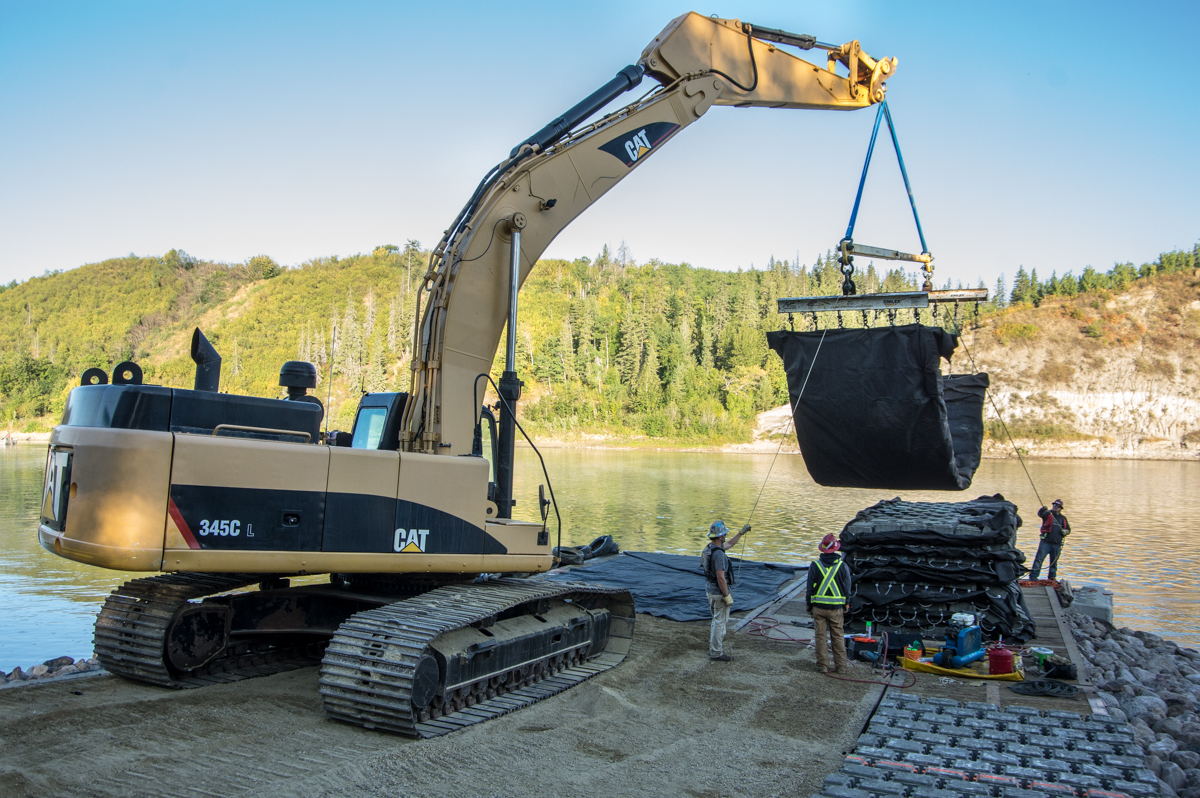 Many Soil Bioengineering techniques have been used for thousands of years but are now coming of age in combination with modern materials, which are specifically designed to address a variety of environmental challenges. Soil Bioengineering is unique in that the plant roots and stems serve as the main mechanical and structural element in the design of an effective slope remediation design. The goal is to create an environmentally compatible, attractive and cost-effective solution for slope protection. Application of soil bioengineering techniques can potentially improve fish habitat, slope stability and create a safe access for the general public to enjoy nature. We offer expertise in:
Live Staking
Live Fascines
Live Crib Walls
Vegetated Rip Rap
Soil Wraps
Brush Mattresses
Root Wads
Vanes
Wattles
Boulder Clusters
Pole Planting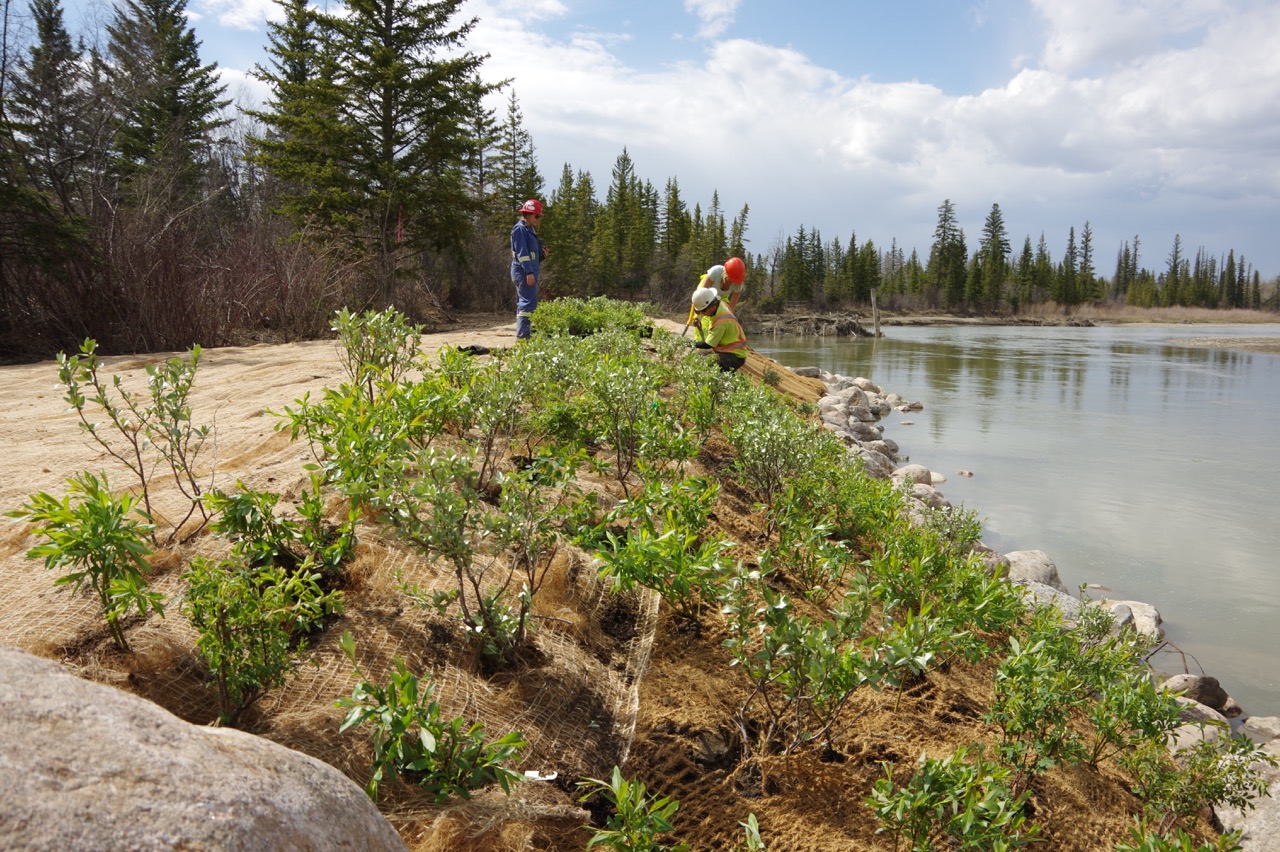 Conservation of land resources and the protection of the environment are of concern to all energy companies and the public who are impacted by their existence. It is recognized that pipeline construction and maintenance activities can have a potentially adverse impact on the environment and the general public. We, at Farlinger & Associates, are familiar with construction procedures and environmental protection measures used during such activities. We have developed and maintain sound environmental practices and follow Best Management Practices which adhere to standards as set out by various regulatory bodies. We have extensive experience in:
Gabion Baskets and Mattresses Installation
Underwater work
Rip Rap Supply and Installation
Armorflex Installation
Boat Launches
Water Diversion
Dam and Pump Operations
Silt Curtain Installation to facilitate isolation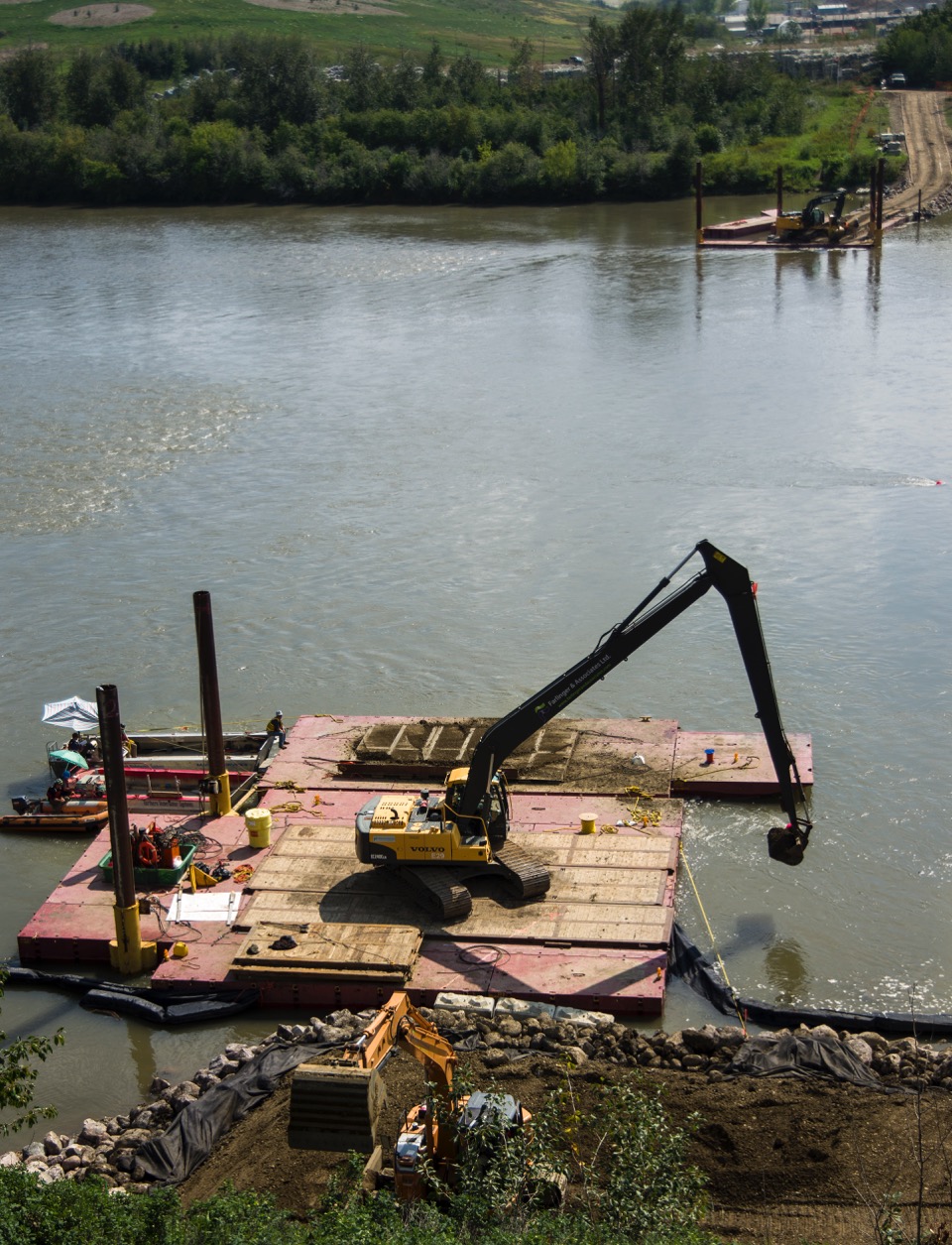 Farlinger & Associates Ltd. provides a variety of services from conventional seeding and replacement seeding to complex erosion control solutions. Our specialized equipment can handle a variety of terrain, ranging from road side ditches to remote locations only accessible by our low impact tracked units. Our highly skilled application staff have extensive knowledge of the products we use, which enables us to individualize every client's needs. A variety of options are available for grass seed, mulch and fertilizer types as well as customizable product application. Upon project completion, the seeded area is surveyed, a 3D map is provided as well as a set of data points of the area covered. This is an industry first ensuring that the proper coverage rate of product has been applied. Farlinger & Associates Ltd. works closely with mulch providers and seed suppliers to ensure we are always able to access a premium product, no matter where it is required.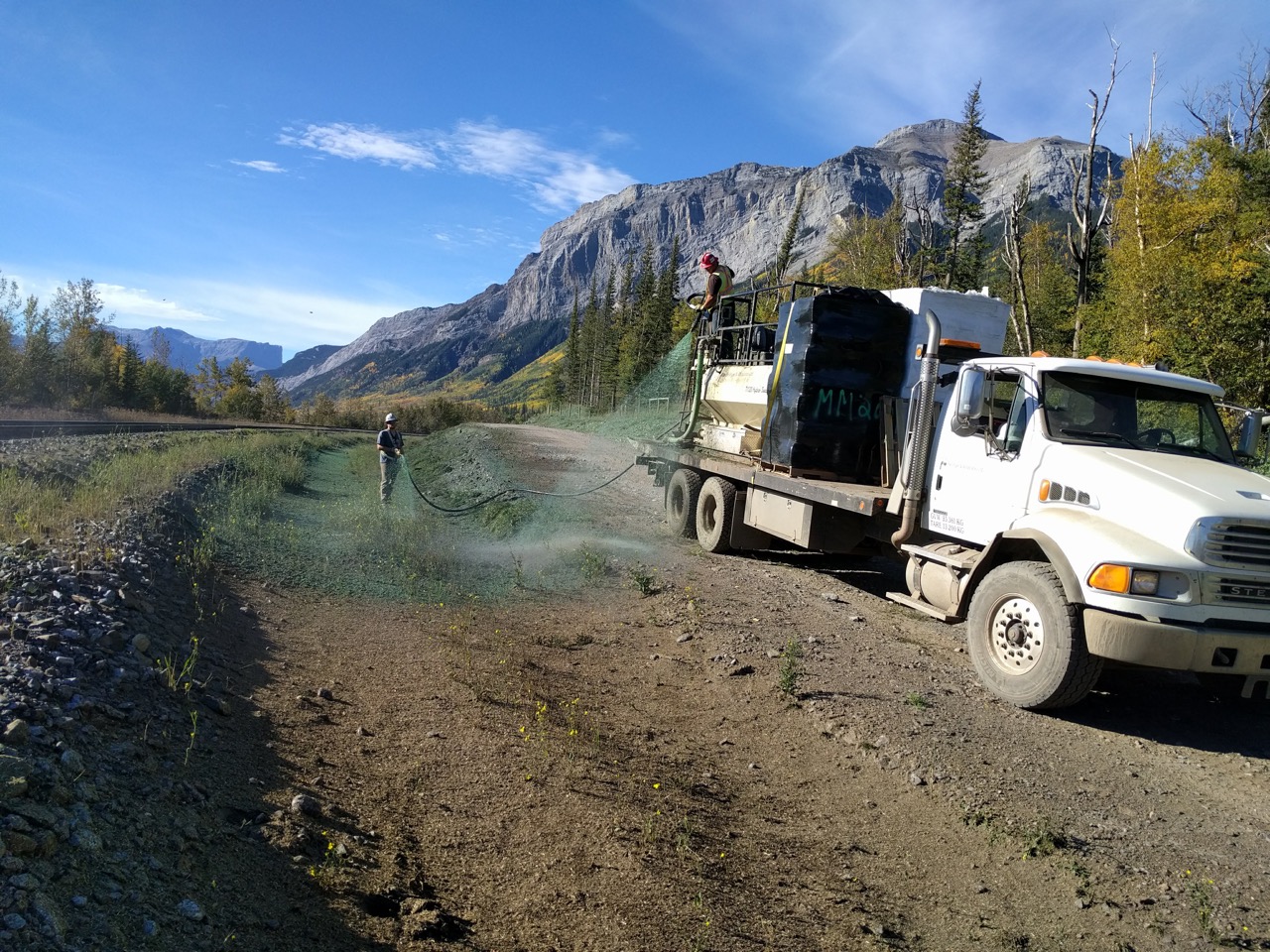 Farlinger & Associates Ltd. specializes in a number of marine construction services including:


Wharf Construction
Silt Curtain Installation
Barge Construction
Crane Services
Scour Protection
Erosion Control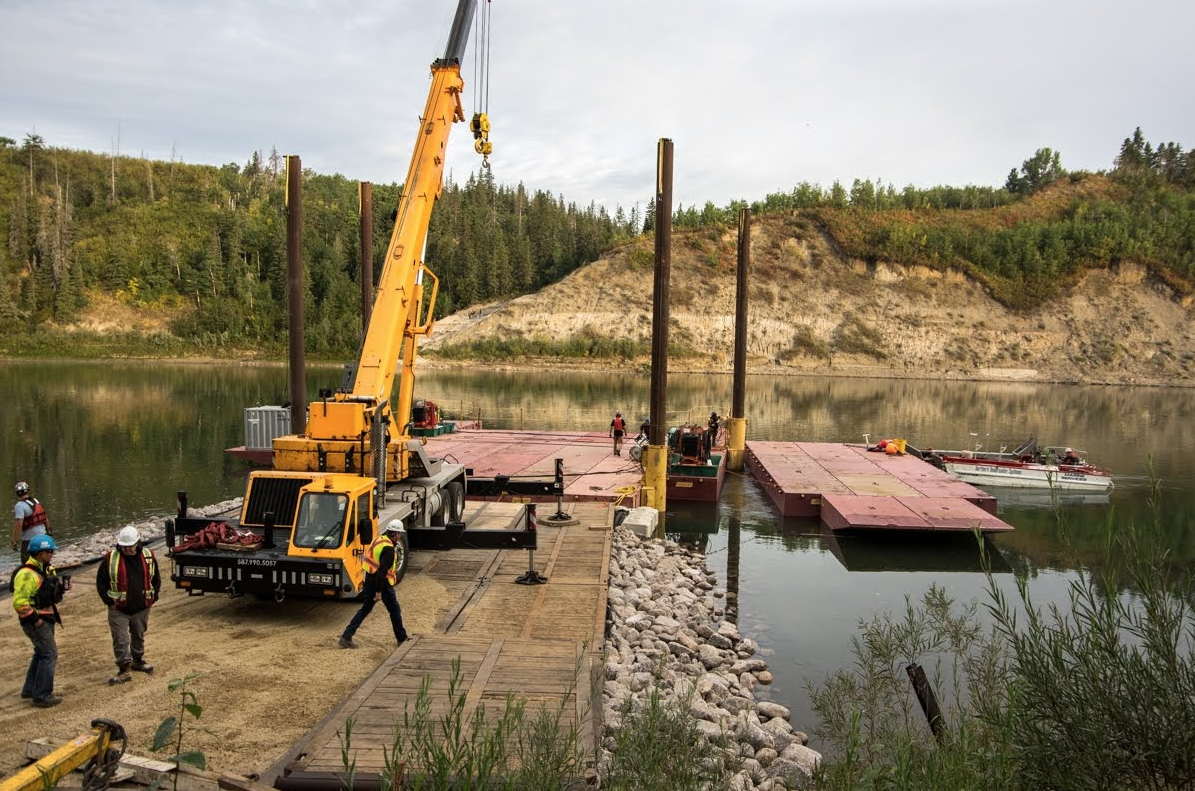 Farlinger & Associates provides specialized rentals.
Marine equipment
Pumps
Agricultural equipment
Construction activities, in environmentally sensitive areas, can result in adverse impacts on agriculture, forestry, recreational and other land uses or land users. Soil, fish and wildlife resources can also suffer negative impact due to poor construction scheduling or use of inappropriate construction techniques. Our all- terrain machines (Marooka) offer extremely low ground pressure and are capable of maneuvering into tight spaces with relative ease. These rubber-tracked machines are well-suited to working in environmentally sensitive areas, leaving a footprint which lends itself to quick and easy rehabilitation at the completion of the job. We provide skilled operators, experienced in a variety of construction settings.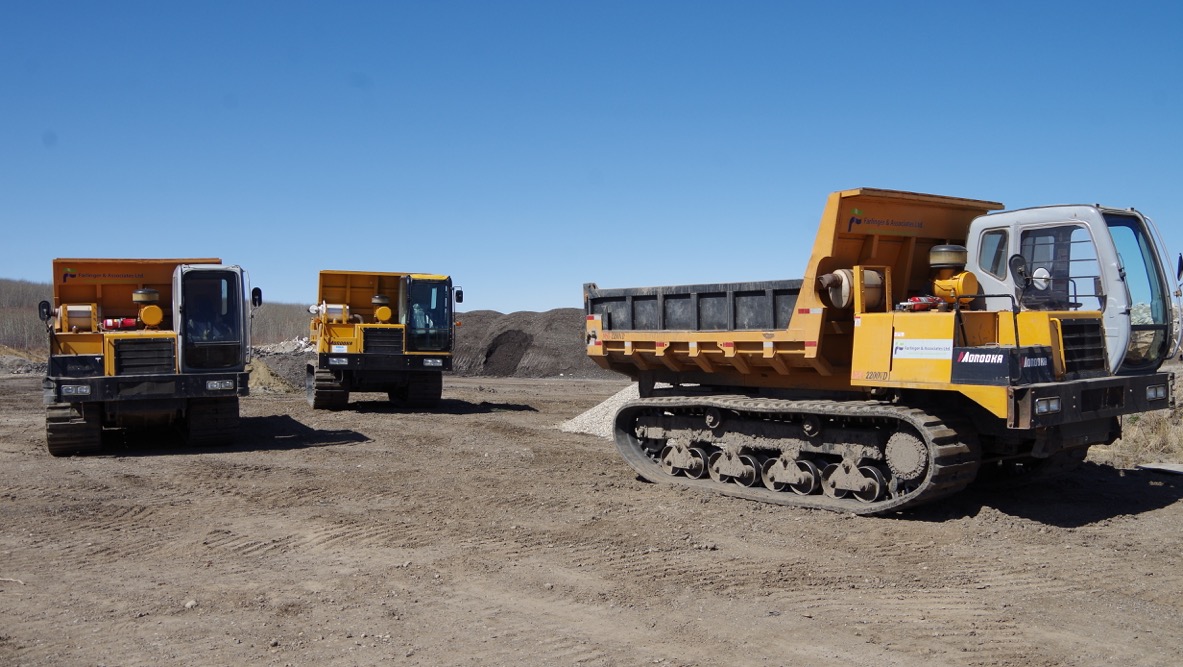 Streambank protection and river restoration are an integral part of maintaining and protecting our rivers, lakes, streams and estuaries. Erosion is a process which occurs when the forces of flowing water are greater than the resisting forces of bank materials and vegetation. Land use changes or natural disturbances (flooding) can cause the frequency and severity of water forces to increase. Loss of streambank vegetation can reduce resisting forces, thus making the bank susceptible to further erosion. Streambank protection, coupled with channel realignment or river training, can result in:
An improved and controlled water course
Reduction of sediment loads to streams
Prevention of loss of land, soil, fish habitat and vegetation adjacent to the water course
Improved water quality for recreational use or as habitat for fish and wildlife
Improved protection of utilities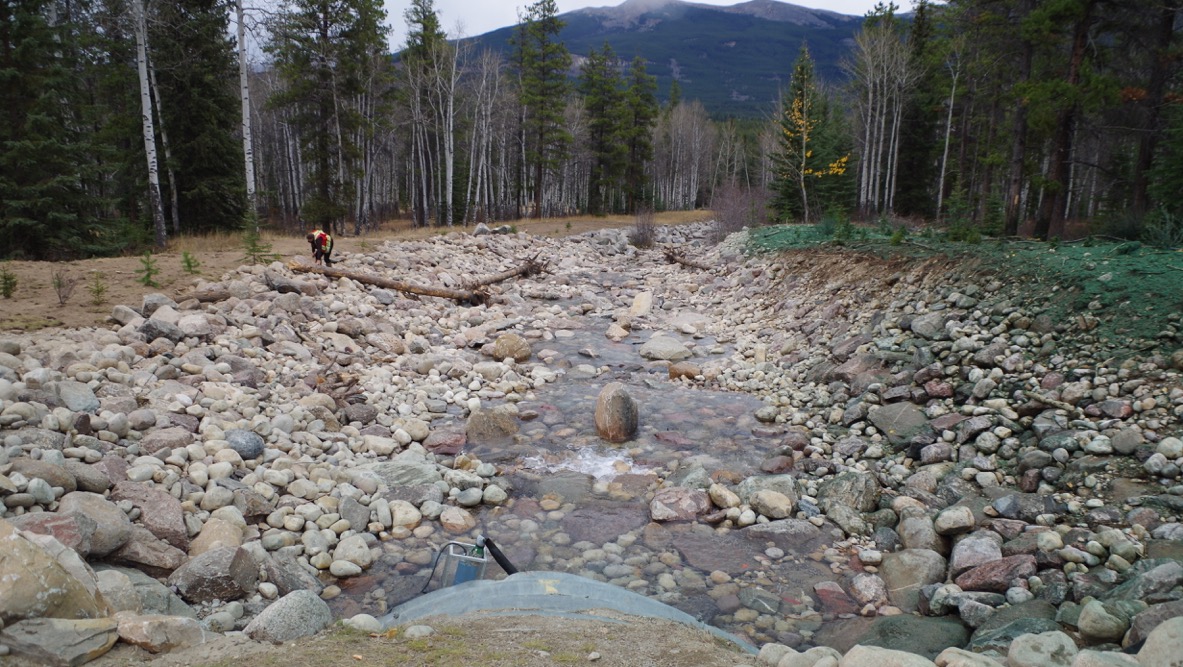 At Farlinger & Associates Ltd., we have a wide range of experience using a variety of methods to manage water diversion.
Consultation in the design process, as to type and method of water diversion most suited for your jobsite
Supply and installation of a variety of quality pumps, hoses, diffusers, fish cages and other devices as outlined by Best Management Practices for Working in Water
24 hour maintenance of pumping or water diversion operations
Fish capture, if required
Re-vegetation or rehabilitation of diversion site upon completion of project
Aqua Dam and Sheet Pile Installation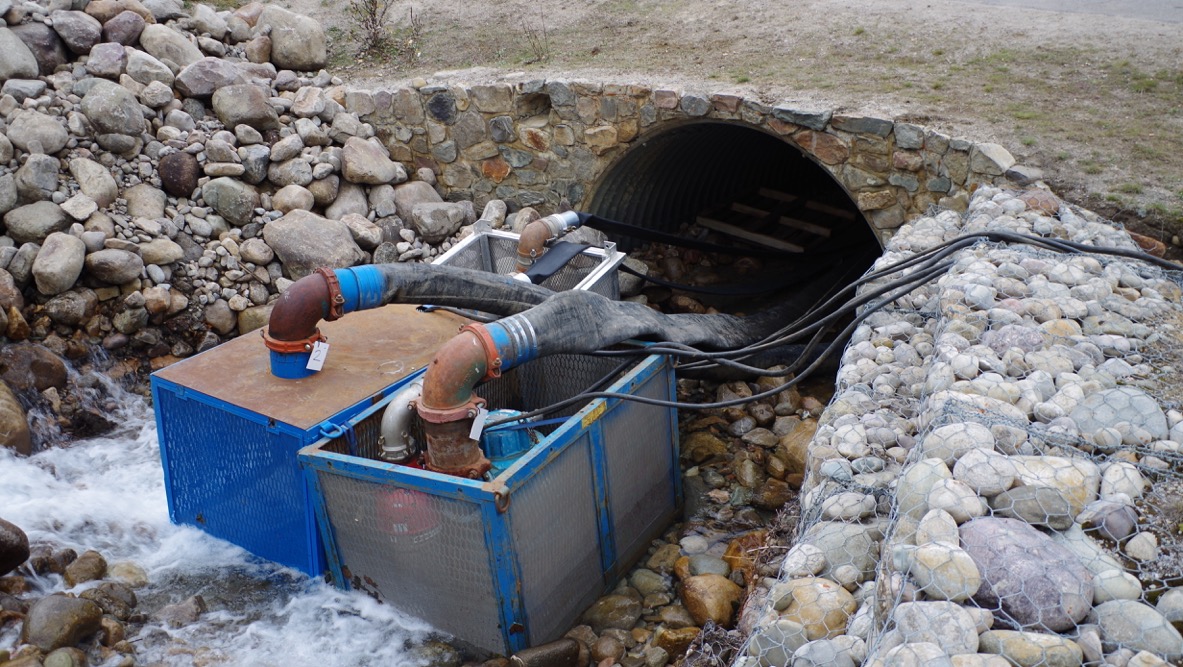 Farlinger & Associates Ltd. can provide a variety of high quality Rip Rap including Gabion rock, Class 1m, Class 1, Class 2 and Class 3 (angular or field stone). Our product meets Alberta Transportation specifications for durability and size. We also offer custom sizing of Rip Rap upon request.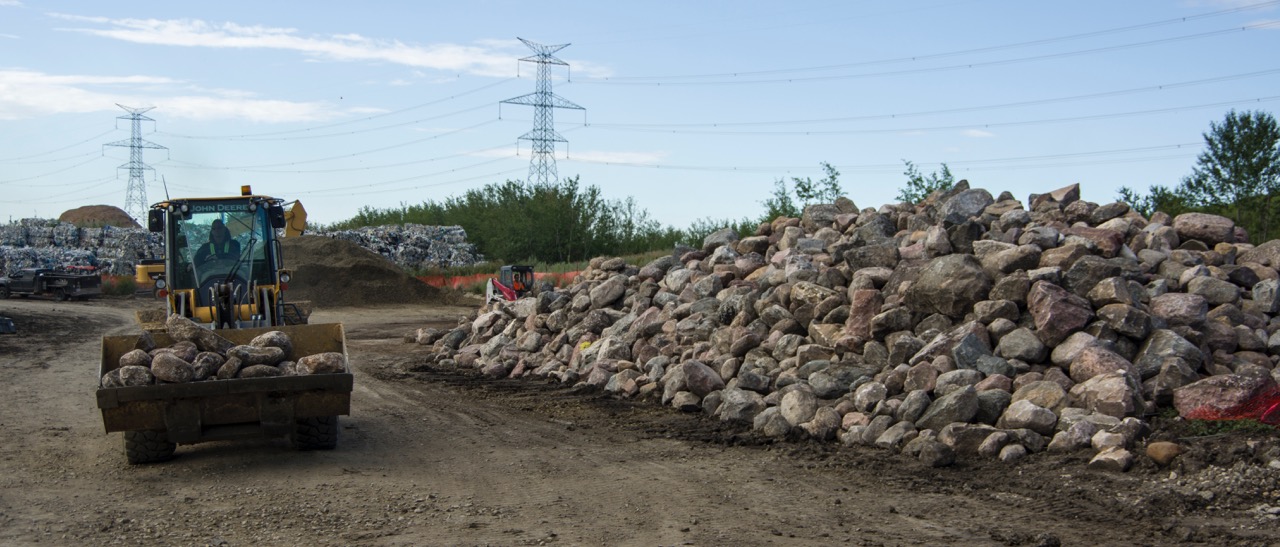 During the winter, Snowcats are ideal for back country access, and the freeze-in & maintenance of winter access roads. When fill-in's are required for these roads, our mobile snow making units are utilized. We provide dependable operators that are experienced in construction as well as maintenance of these types of access roads.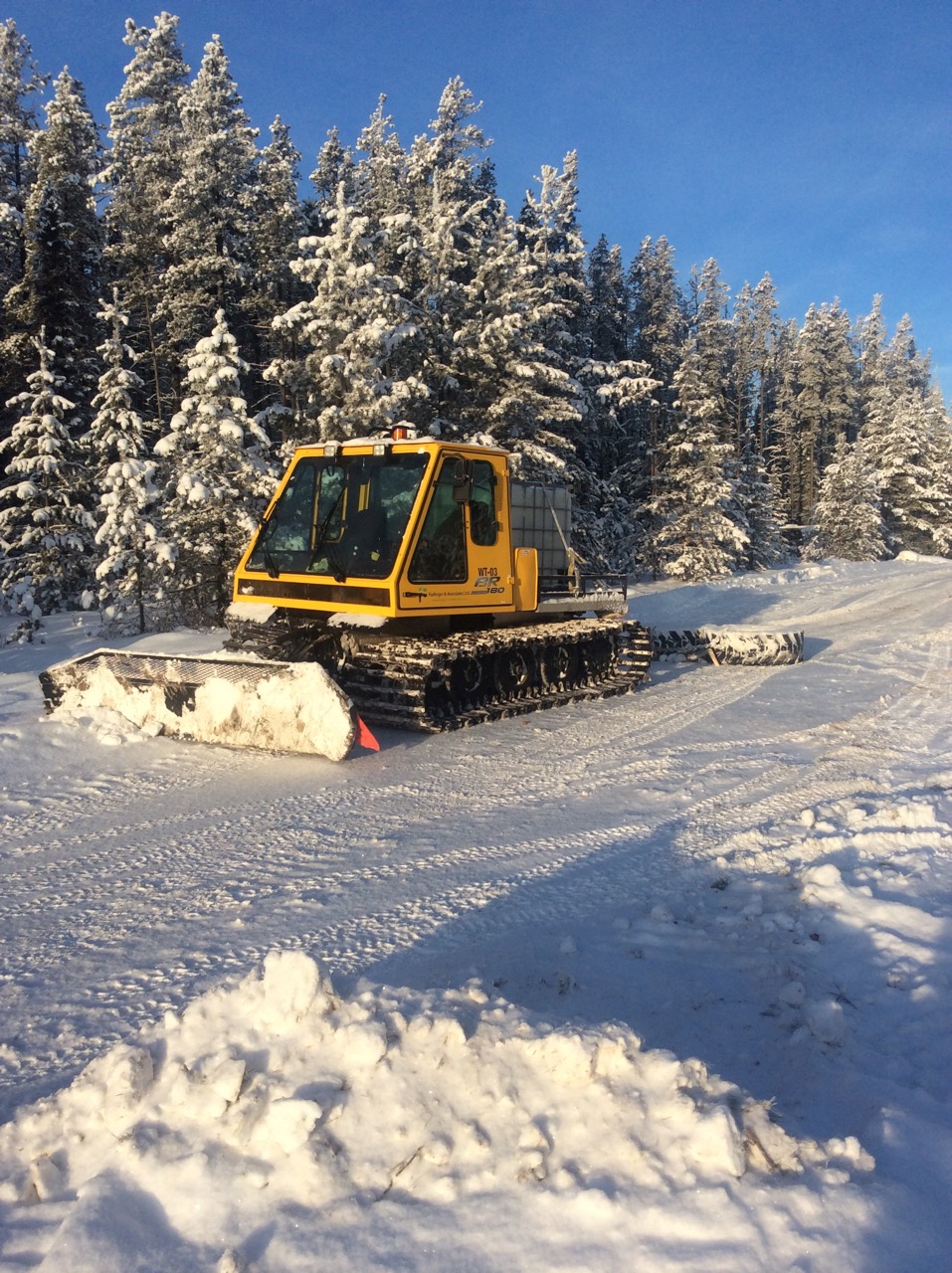 In addition to the above services, Farlinger & Associates also offers Site Assessments, Consulting Services, Construction Services with Prime Contractor Status and On-Site Supervision!